Goo Hara (KARA)'s heart tatoo!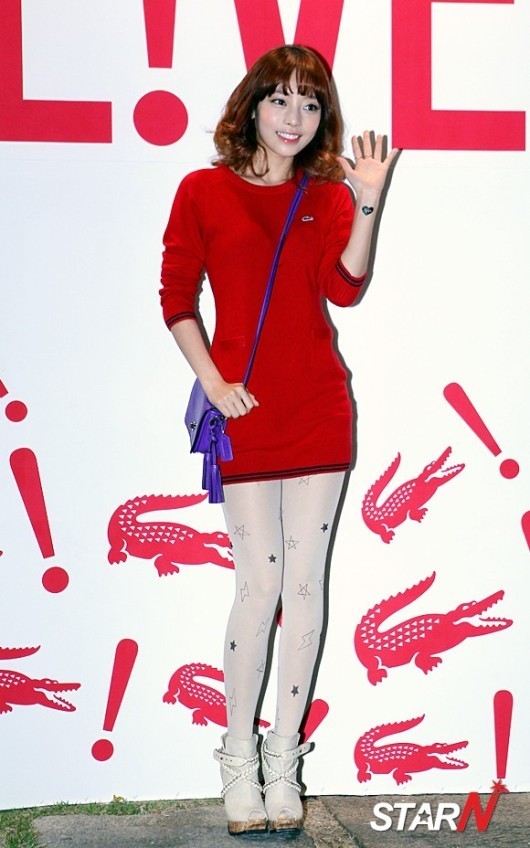 Goo Hara's heart tatoo was captured! Goo Hara went to 'Lacoste Live Winter wonderland Party' on wednesday. Her outfit was also super cute as she matched little red dress and leggings with stars and purple satchel bag.
But the important thing was her tatoo in her inner wrist!
When she was waiving her left hand to cameras, there was cute heart tatoo~
can it be couple-tattoo with her boyfriend, Yong Junhyung?!
let's find out on Yong Junhyung's body lol