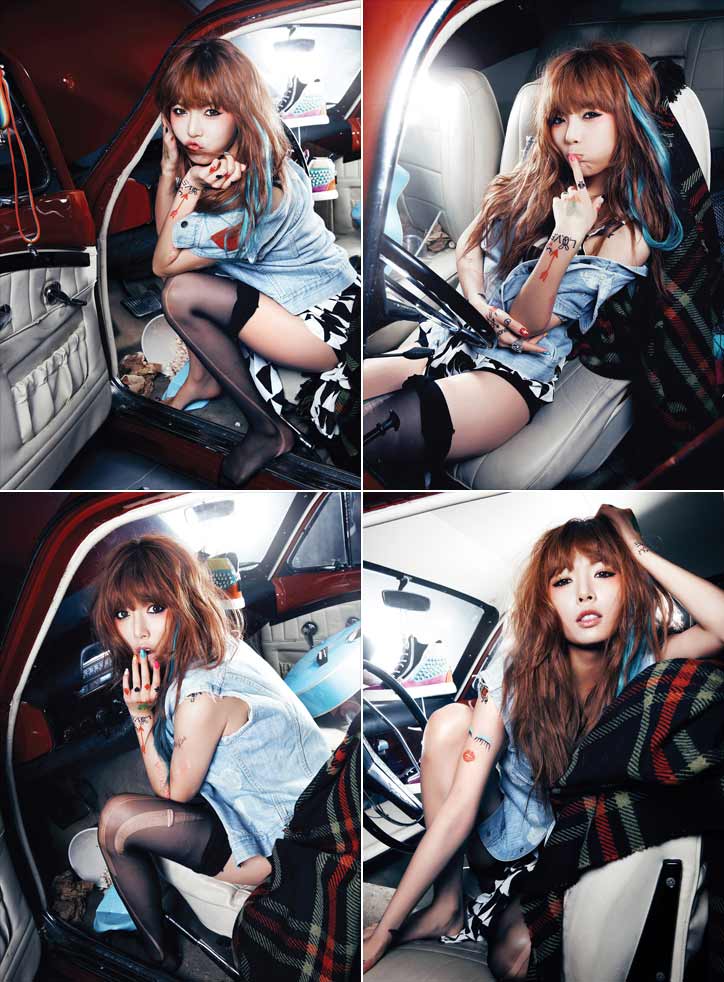 HyunA - Ice Cream M/V is released! Psy is there, too
HyunA in 4Minutes released her new mini album 'Melting'. The title song is 'Ice Cream'. Because of her sexiness with a little bit of shocking, the teaser video was issued so much. The video was rated as over 15 yrs old in Korea, and it was controversial because people think the video should be rated R. It was shocking because the music video was a little bit too sexy compared to other kpop, such as tatoo guy - tatooed all over his body, and HyunA's scene of taking a bubble bath and so on.
The music video and its full album were supposed to be released later, but because the full song was released illegally in a foreign site, the company decided to release her new album earlier than expected.
Unexpectedly, PSY of Gangnam Style made a guest appearance in HyunA's new music video. In the beginning of the M/V, Psy, as same style as he is in Gangnam Style, features comical and funny character in her m/v too. As HyunA was in Psy's Gangnam Style and she also sang Oppa My Style, second version of Gangnam Style, it is funny how Psy appeared again in HyunA's music video.
HyunA's new album 'Ice Cream' is a hip-hop genre with her unique rapping, powerful and electronic sound. Moreover, as she features sexy and shocking dance performance in the music video, it is so expectful her new come back stage. By the way, even though the album is just released, like an hour ago, Ice cream is alreay raked the first! Great HyunA, so sexy! You can check the music video below;