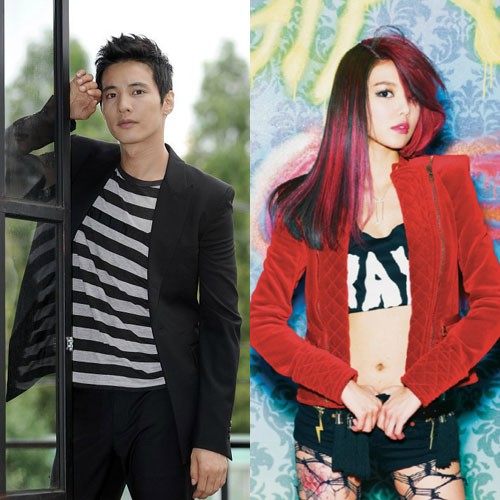 Won Bin and Sooyoung's Dating Rumor figured out
Two days ago, the rumor just came out that Korean actor Won Bin and Girls' Generation Sooyoung are dating. It was reported that the rumor was spread through the 'X-Files' from Korean finance industry.
The rumor was spreaded rapidly through the internet. It also included that they will come out on January 1st, 2013. However, both of them denied the rumor. Firstly, their age gap is 13 years old! The rumor was hard to make sense from the beginning.
Anyway, both agency of Won Bin and Sooyoung of SNSD denied about the dating rumor. Won Bin said that he had never met SNSD before and he does not even know all members of SNSD. lol Also SM Ent.(of Sooyoung) said that is totally just a rumor.
So, it was figured out clearly fortunately :)
No rumor remained anymore between Sooyoung and Won Bin! :P
"Korean celeb X-Files"?
The rumor was spreaded through 'X-Files' through finance industry in Korea. I just want to make some comments about that x-files, thou.
That x-files carry every single 'rumors' about celebrities. I also got few x-files randomly through my friend, and there were so many frightening rumors from the really trivial things to so many weird things. I think some of them were reported as true later through the news, however, most of them were not even being issued. Anyway it is a 'rumor' by itself, without any evidence. So people just hear those x-files rumors, but they don't even care that much. However, it was little surprising that Sooyoung and Won Bin's dating rumor just came out so largely. Maybe I think the rumor was spreaded widely and hottly issued because of their popularity. :)
P.S.
One fan tweeted as "I hope the rumor is just saying 'Won Bin is good at sooyoung'." Sooyoung (수영), is a korean word for swimming, too. That was hilarious lol