Share this
Photo=YG ENTERTAINMENT
The pre-order of BLACKPINK's Rose's first solo single started at 2pm today (4th).
According to YG ENTERTAINMENT, the album of Roze's 1st solo single "R" will be released on March 16; it will be available in CD, record and kit (KiT), and the sound source will be released on March 12 prior to this.
The CD includes a 98-page photo book, a sticker set, a random postcard, a random double-sided poster, and a random Polaroid, all of which are packed with Rosé's charm. In particular, the concept of the cinetic mood, which represents a retro sensibility, and Rosé participated in the design of the album herself.
YG has been working with The album and it is accessible for fans of various age groups. In addition, the record, which will be produced in a limited edition only for orders from today (4th) to the 16th.
The "R", the first letter of Rosé's name, signifies a new beginning for her as she takes her first steps as a solo artist. Through her cinematic imagery and profound music, Rosé has drawn attention to the message she is trying to convey.
The sound source of Rosé's first solo single will be released at midnight on the 12th, based on US Eastern Time, and at 2pm in Korea and Japan.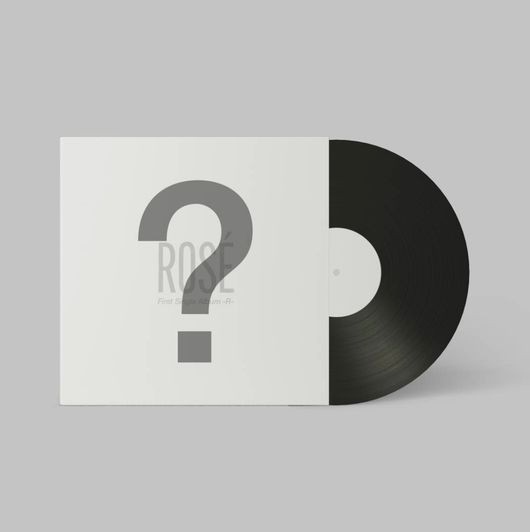 below are posted Blackpink themselves
ROSÉ First Single Vinyl LP -R- [Limited Edition]

⠀

⁍Release Date: 2021.04.19 (MON)

⁍Pre-order Date: 2021.03.04 (THU) 2pm ~ 2021.03.16 (TUE)

⁍YG SELECT Price: ₩50,000 (Includes VAT)

⁍Includes: Package Box + LP + To be anoounced.

⠀

⁍Available

그 외 전국 온/오프라인 음반매장

⠀

*This product is a limited edition. purchasers of album that have been paid from March 4th ~ March 16th will be delivered after April 19th
i'm a freelancer who loves nothing more than Kpop! you attack my heart <3 사랑해